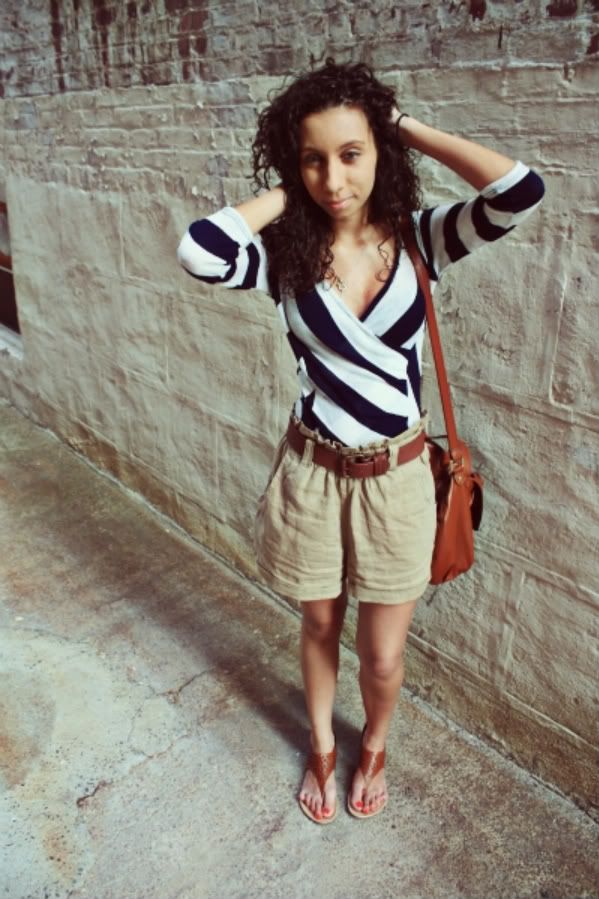 Shirt - Urban Outfitters, Pants - Forever21, Belt - Random NYC Street Vendor, Shoes - Local Store, Bag - H&M
Happy Memorial Day! Though I didn't plan this outfit with the holiday in mind, it ended up being perfect for the occasion. But, I must admit, I didn't wear it today. Blogging about it today counts though, right? Haha. I spent this weekend relaxing and enjoying lots of time outside. I'm always a bit happier when the warm weather rolls around, even if I do feel like I have to shower 6 times a day to avoid feeling all types of gross.
I wore this outfit for an errands day and I loved how comfortable it ended up being. The high-waisted shorts were so comfortable and allowed for me to move around from place to place looking for things to make moving back home a little more organized after we moved to a new place. I still haven't entirely unpacked everything but I've at least started to and I'm hoping to be done within the next week or so. Work and hanging out with friends haven't allowed for much time to organize.
Hopefully the rest of the week goes as quickly as the weekend did. I'm ready for more BBQ's and more fun with friends and family. :)