Hat, jeans, bracelets, and ring - Forever21, Shirt - Thrifted, Bag - Local Store in Pittsburgh, Shoes - Steve Madden found in Housing Works Thrift Store for only $20!
As you guys may remember from last Friday's post, I went to Hell's Kitchen flea market with one of my friends and I can honestly say I was pleasantly surprised. It had tons of cool stuff and plenty of things I would have bought if I had more funds.
They had tons of vintage cameras everywhere, little fun gadgets from ages ago, and a beautiful assortment of jewelry. How beautiful are all the colors of the necklaces in the third picture? LOVE. I even snagged up two rings for myself but I forgot to take a picture of them. You guys will definitely see them soon though considering I'll probably be wearing them as often as possible.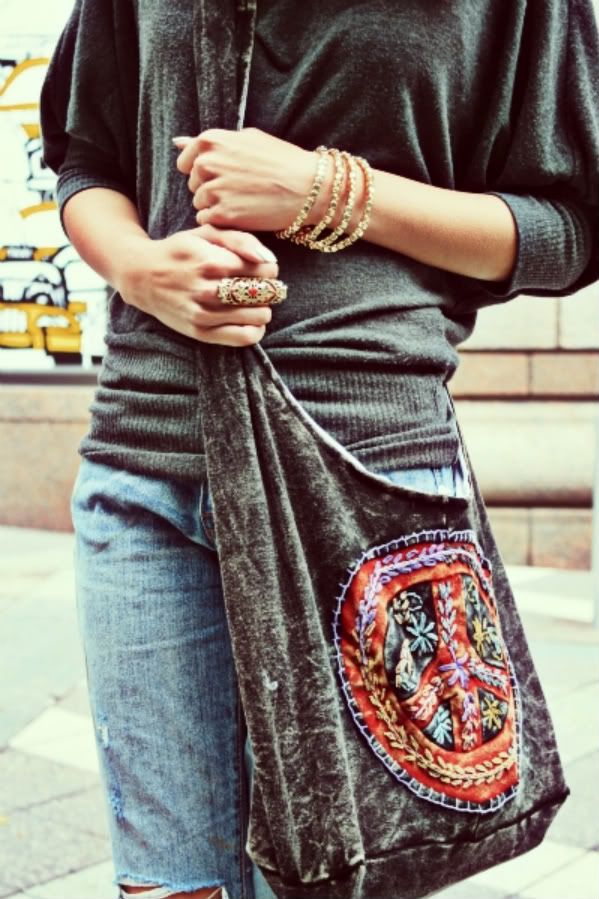 As for what I wore, I decided to keep it casual by wearing my favorite jeans, a loose fitting top, and a hat to hide what the humidity has done to my hair, haha. I was a bit under dressed and even a little cold by the end of the day but I was definitely comfortable! I guess you could say that this is my version of my own Friday Fancies post, minus the hefty price tags.
I wish I could just fast forward to 6pm later tonight because that's when I get to see the boyfriend and have a date night! I'm so excited. :)