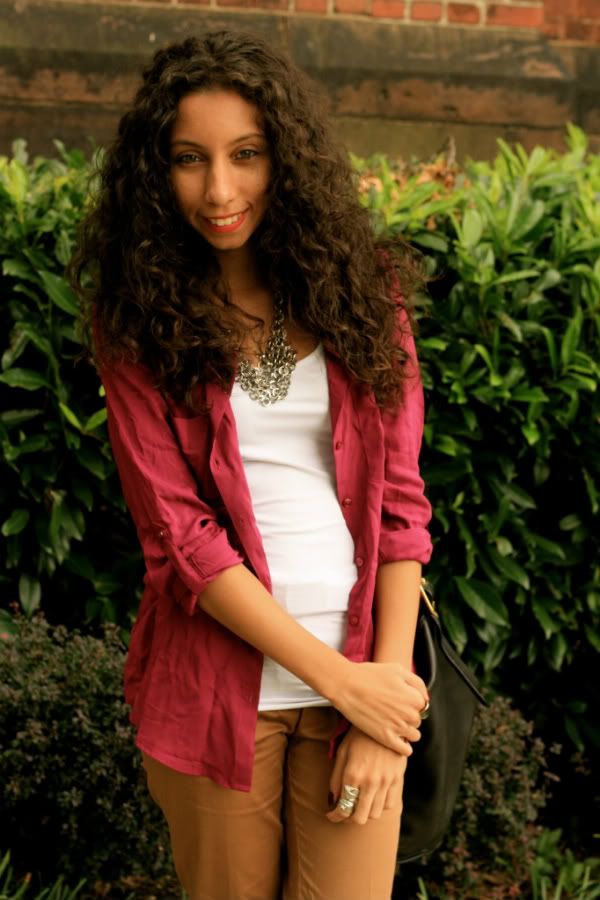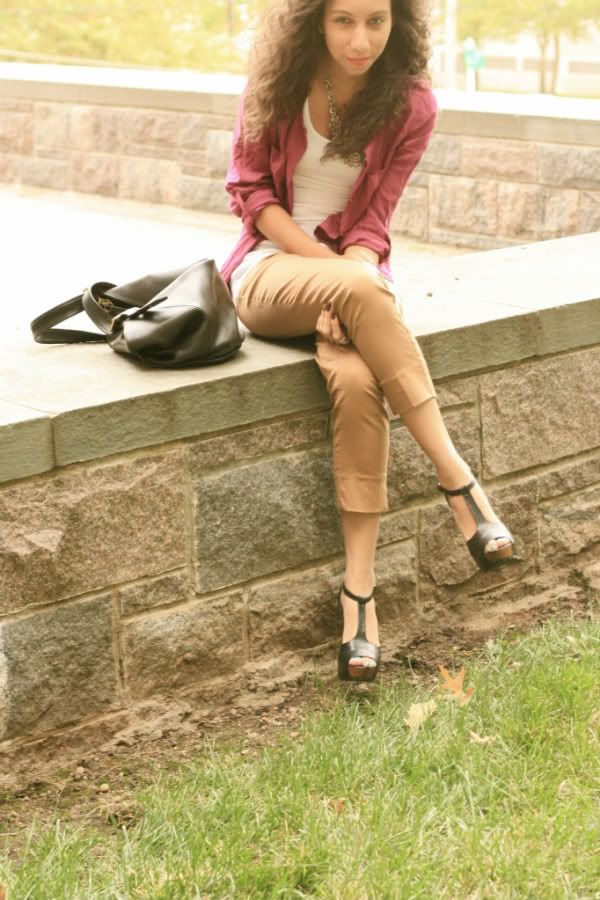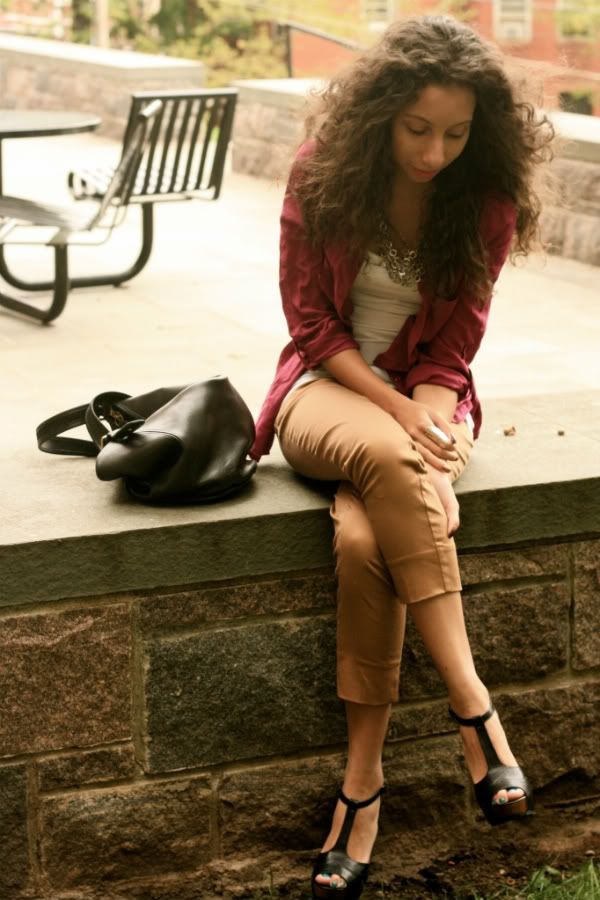 Shirts - Old Navy and H&M, Pants - H&M, Necklace - Forever21, Bag - Thrifted, Flats - Random Store, Heels - Qupid
It is OFFICIALLY Fall and although I am always really sad to see summer leave, I cannot wait for the leaves to change color and for the upcoming holiday season. As soon as seasons start changing, I start changing my style up a bit by incorporating different colors. In this case, I can't help but lean towards beige's, browns, deep reds, purples, oranges, and blues. I'm even looking for a pumpkin scented candle and Brett and I are planning to go apple picking one of these upcoming weekends. I love love looove fall smells and activities.
Hope you guys have a great weekend! Brett gets back from California for good in just 9 short hours and I already know I'm going to have a tough time falling asleep because I'm so excited. I cannot wait to have him around every Saturday since he'll be a 45 min car drive away rather than a 6 hour plane ride away! I'm looking forward to a low key Saturday spent watching all of our favorite shows that recently premiered followed by an overdue date night. :) Sleepless night startsss ..... now!