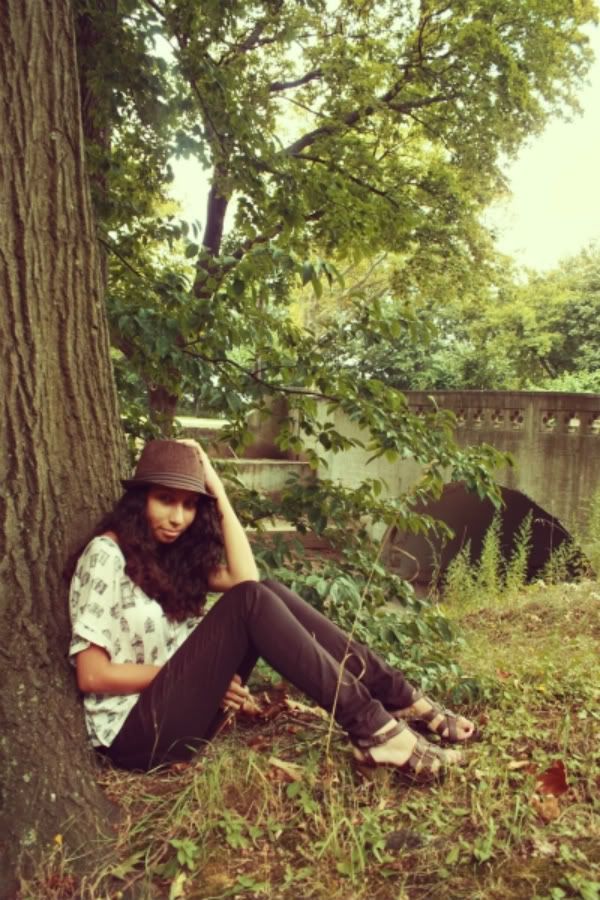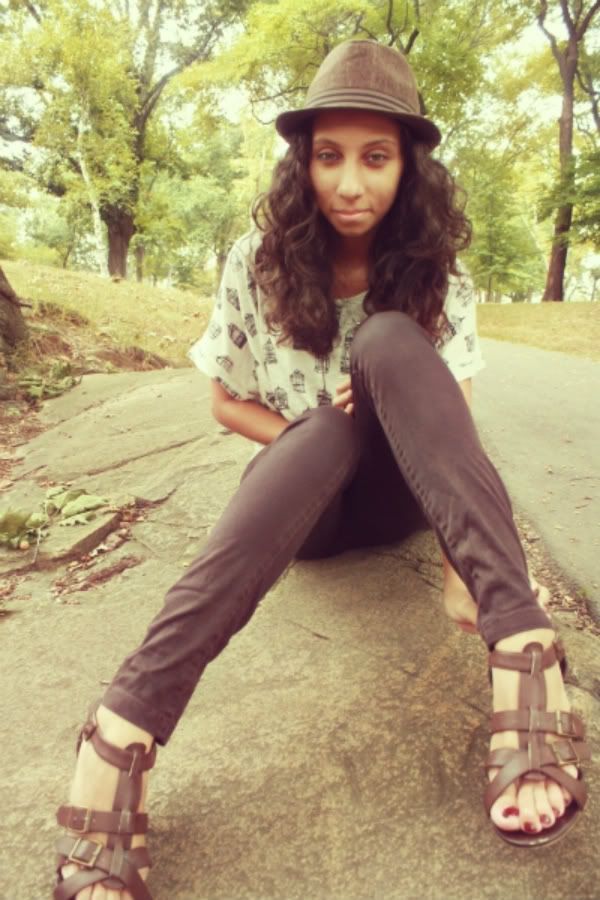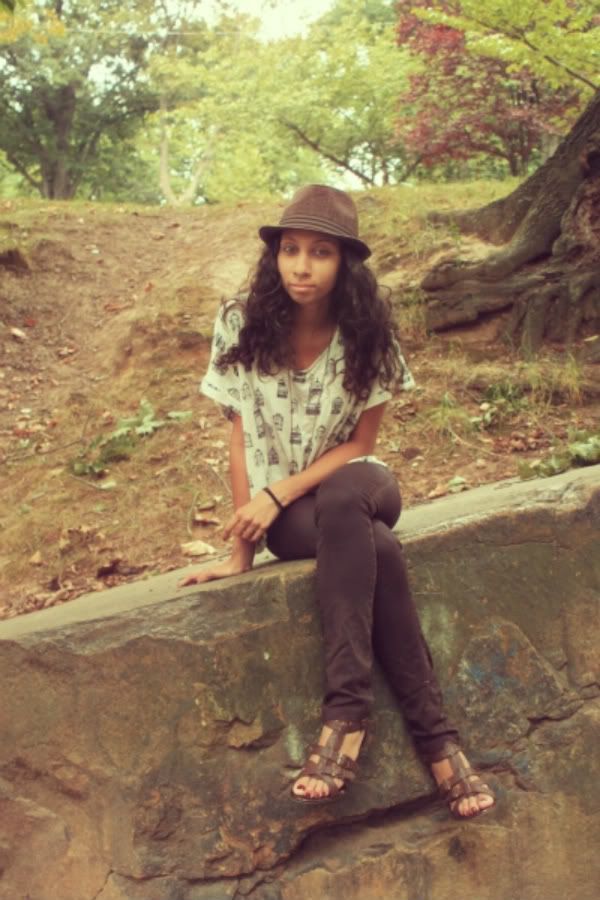 It is finally the middle of the week and I am already counting down the hours til Friday. This week is my last week of work before I start orientation for law school and it also brings me days closer to my 22nd birthday. I'm a bit excited if you can't tell, although I've been told it all goes downhill after 21. I can still pretend I'm not an adult, it's fine. :)
This entire outfit is from Forever21 and although I didn't plan the outfit knowing that, I think that just goes to show how much I shop there. I can make whole outfits from pieces in my wardrobe, haha. Though it was usually considered a fashion faux-pas, the idea of brown and black together appealed to me and I think it adds some character. Granted it's not really that bold as it's just a black pattern on an otherwise beige shirt, but it makes me a little fashion bad-ass (excuse my French). Come to think of it, if mixing brown and black together in an outfit makes me feel like a bit of a bad-ass, I'm obviously not the bad-ass-est (yes I did just make up my own word) kid on the block, haha.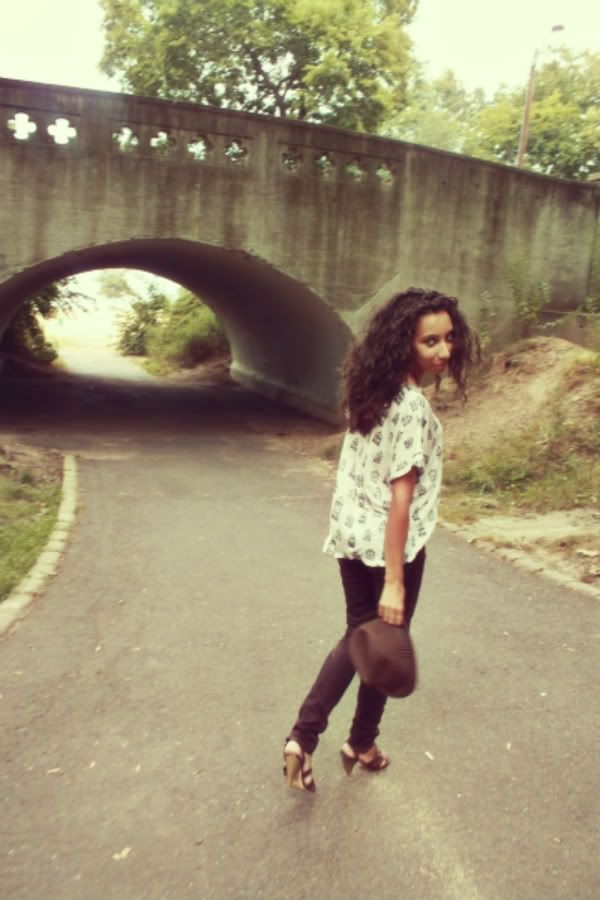 Photos by Rain Embuscado.
Oh p.s. I promise the giveaway is happening soon! I just want to get some birthday celebrations out of the way. If it all goes downhill after 21, it might as well go downhill while I'm partying it up!