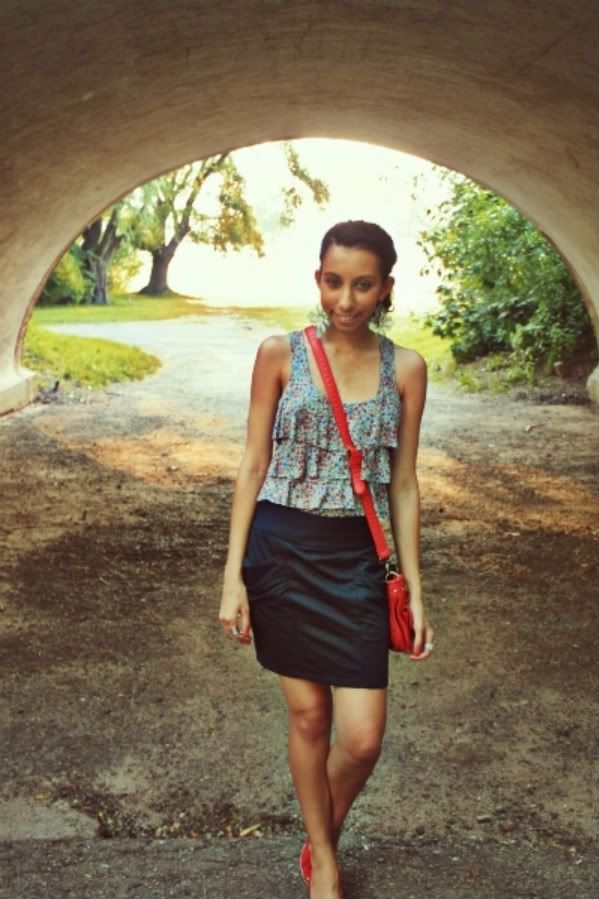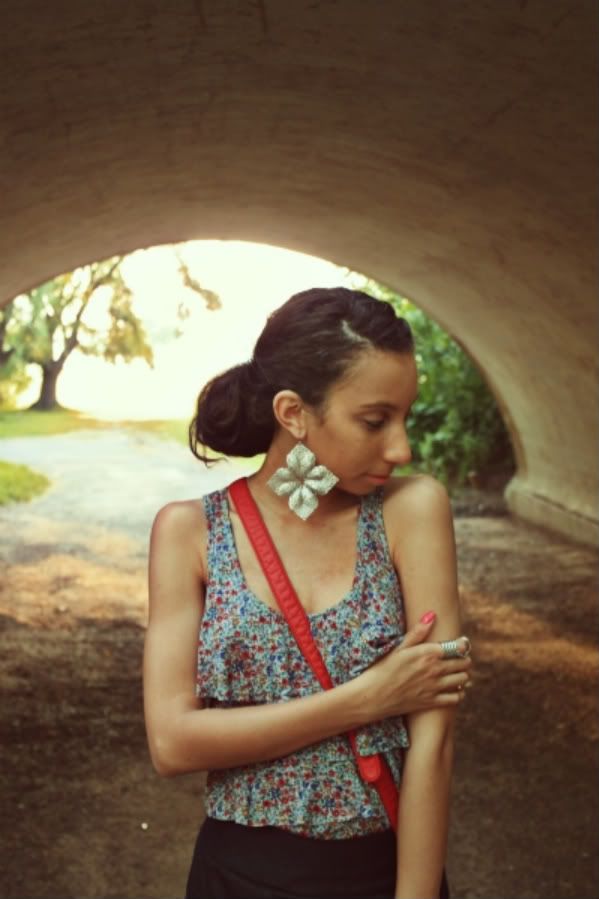 Earrings - Flea Market, Shirt and Bag - Forever21, Skirt - Local Store, Shoes - Thrifted, Rings - Forever21 and H&M
How was everyone's weekend? Mine turned out to be not as busy as I originally planned, but that turned out to be a blessing in disguise because I spent a big part of today doing nothing which turned out to be exactly what my body needed after a night of festivities.
I wore this outfit when it was ridiculously hot last week and picked my hair up because it was seriously unbearably hot. It even went up to 100 degrees! Now don't get me wrong, I absolutely love the heat, but 100 degrees might be a bit much. It's cooled down since then but I know it's only a matter of time before we have hot summer days again. It's interesting that I've actually never posted an outfit where my hair is up considering I wear this hairstyle quite a bit now that I think about it.
On a completely unrelated note, I'm going to Florida in two days!!!!! I cannot wait to see my family, go to Harry Potter world in Universal Studios, go to the beach, and visit St. Augustine as much as possible. Brett and I leave Wednesday morning and come back the following Wednesday so I won't be back into the blogosphere til then. No worries though, I have some amazing guest bloggers lined up for you guys to entertain yourselves with while I'm gone. Since this is the last post I'll have before I leave I just want to say have a great week and I cannot waitttt to catch up on your blogs when I come back and share pictures with you guys! I'm already thinking about what outfits I'm going to bring and places I want to take tons of pictures in, haha. :)