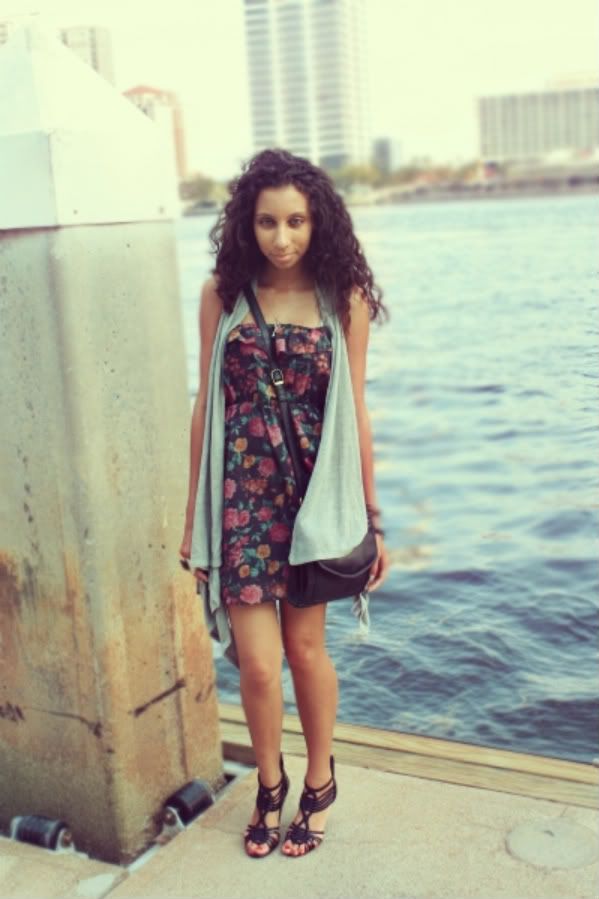 While in FL, Brett and I headed to downtown Jacksonville on a random day with my family to hang out by the water. Though their downtown isn't nearly as busy as other downtown's (especially on the weekends), it's still such a pretty part of the city and it offers really pretty views and some good restaurants (and a random Hooters, haha)
Dress - TJ Maxx, Bracelets - H&M, Rings - Hell's Kitchen Flea Market & H&M, Vest - Forever21, Shoes - Random Store, Bag - Thrifted for .75 cents!
I loved this look because it was ridiculously comfortable and so breezy which was fantastic considering how hot it was in Florida while we were there. We literally showered at least 3 times a day, haha.
I'm so sad the weekend is over but reminiscing on better days, especially vacation days, already makes me feel a little better. No case of the Monday's here! And well, looking forward to July 4th and having a long weekend also helps although my plans are still kinda up in the air. I'm also excited that this week means catching up with some friends and hopefully getting some good books. I have definitely been slacking on my summer reading and my goal was to read 5 books before the summer is done. Yikes.
oh p.s. Brett and I's "love story" (if you could even call it that haha) was featured on the Ruche blog! Go check it out. :)