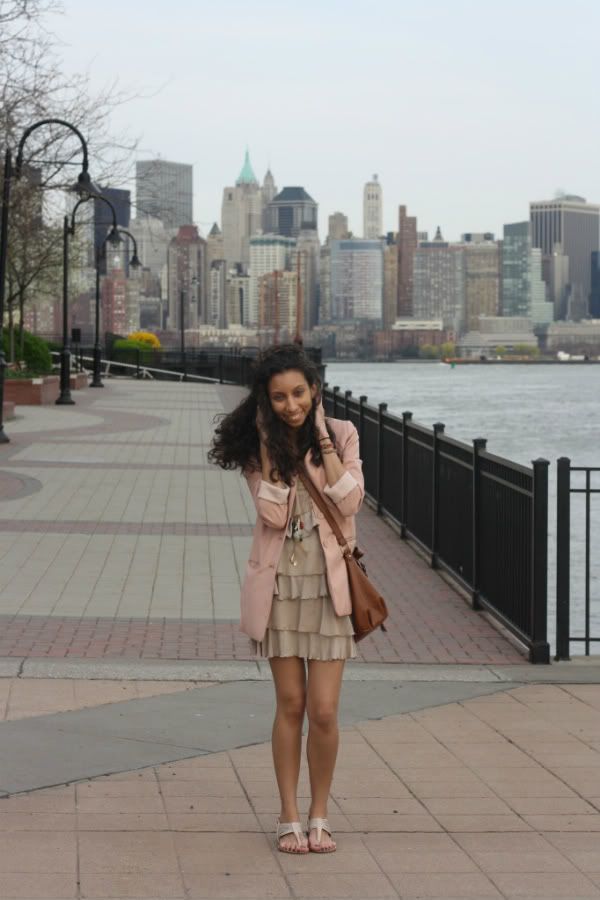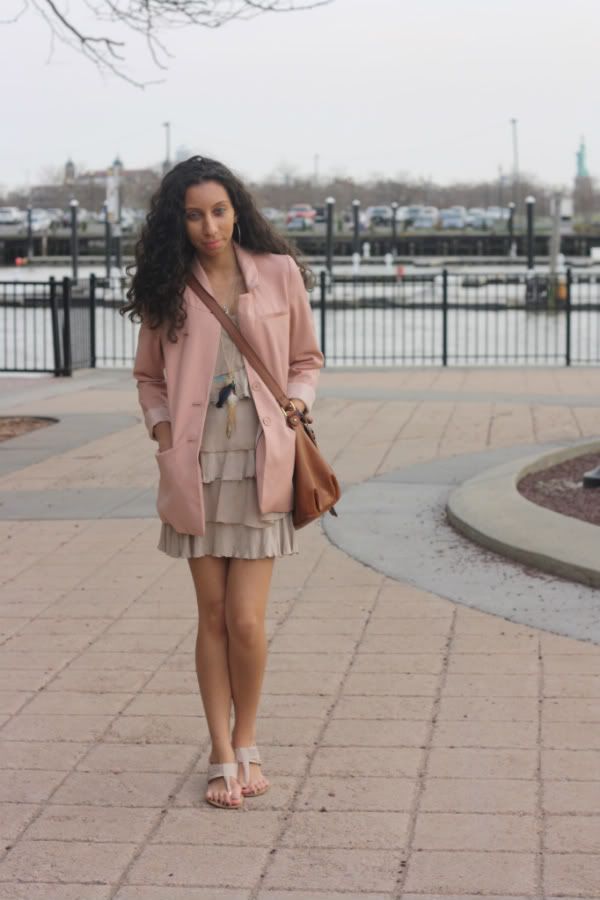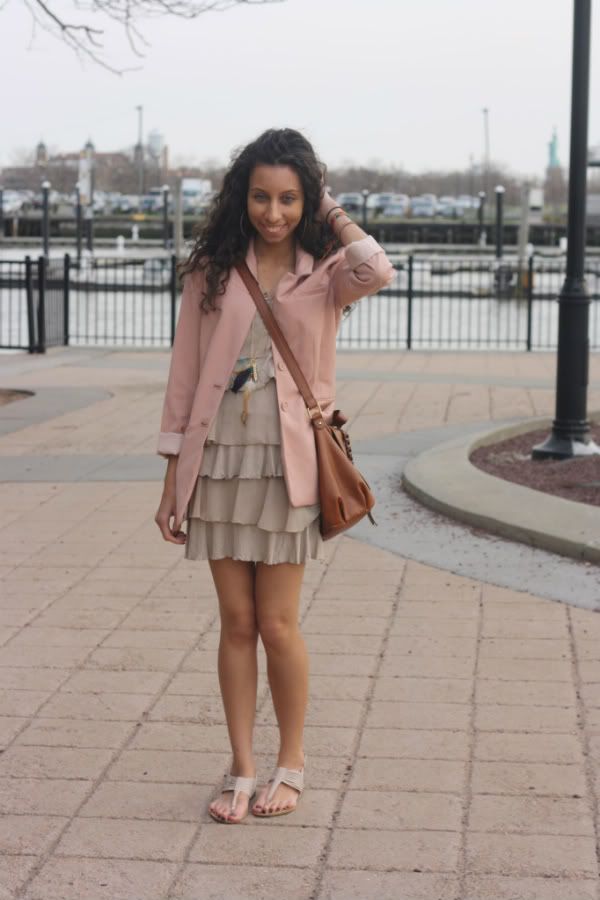 Blazer & Bag -- H&M Dress & Necklace -- Forever21 Sandals -- Thrifted
On one of the few days it was absolutely beautiful out, a friend and I decided to take a day trip to Jersey City. By the time these photos were taken, it was ridiculously windy and we were freezing but on the bright side, we got to see Snooki and JWoww from Jersey Shore ... wait, did I just say that was the bright side of our trip? I have definitely been in law school way too long.
This whole lack of a social life thing needs to stop, haha.