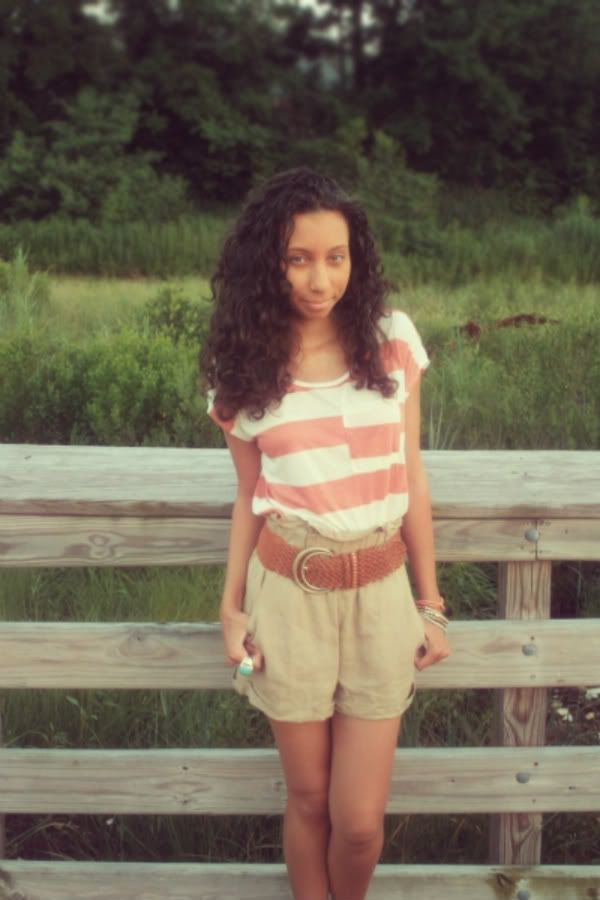 Top - TJ Maxx, Shorts - Forever21, Shoes - Random Store, Bracelets - Forever21 and H&M, Rings - Forever21 and H&M, Earrings - Flea Market, Belt - Forever21
My mom and I always take long walks around the park when it's getting close to sunset because not only does it cool down significantly, but it offers the prettiest colors to gaze at while we're walking around. The way the sunset reflects on the water has to be one of my favorite things in the world.
Looking at these pictures, I realized I dressed with similar colors to my surroundings. Pinks, blues, and light beiges. Best colors to mix and match and are accented beautifully by the sunset. Only bad thing about the sunset, it meant we were one day closer to Monday ... yuck.
My weekend was relatively low key and it felt kind of good not having anything to do. I watched at least 4 movies and basically snacked and lounged around all weekend. :) Bliss.

Oh and I now have a twitter! Follow me at @steFANYovals :)