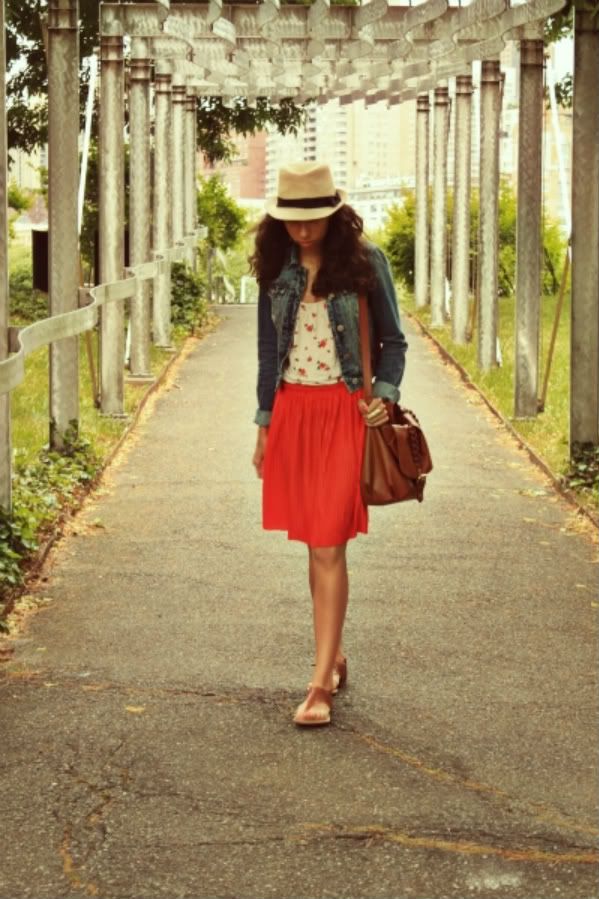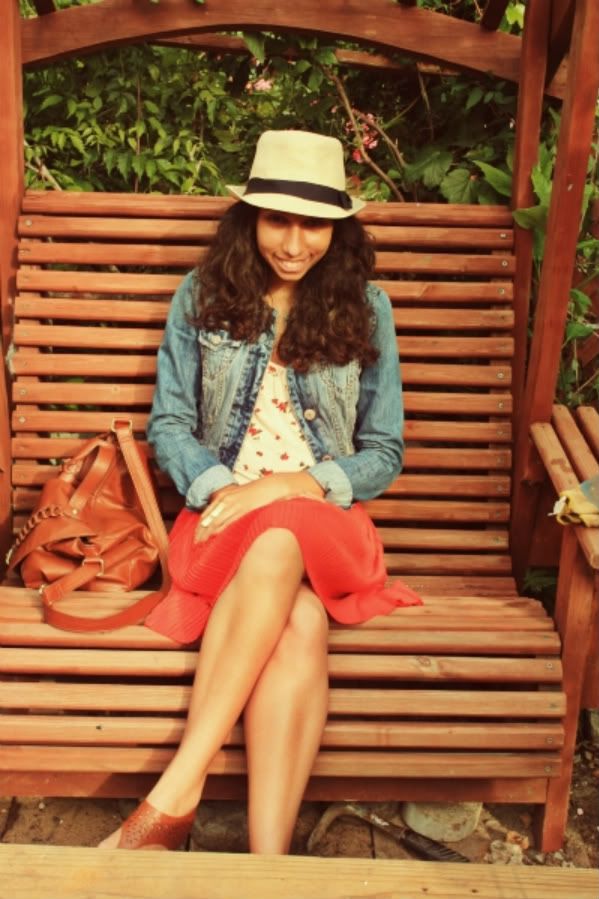 Hat - NYC Street Vendor, Jean Jacket - American Eagle, Shirt - Forever21, Skirt, Ring, and Bag - H&M, Shoes - Local Store
As mentioned in my previous post, on Sunday, my boyfriend and I took my mom out for her birthday in Roosevelt Island. It was definitely an interesting experience and it feels like you're in another world when on the island. There are basically two main streets and you can see water on both sides of the island, one side facing Manhattan and the other side facing Queens. There are a total of 4 restaurants, one of which is a Starbucks and they had no movie theater. It was sort of weird but calming in a way because you could easily escape the hustle and bustle of New York City but still be part of it. You can be in New York City without being in New York City. That probably doesn't make sense but the island didn't make much sense so I guess it's fitting. They did however have a beautiful community garden as well as a pretty lighthouse and lots of green. There were more parks than people. Seriously.
It was definitely beautiful and even a little strange and although I probably won't go back anytime soon, I'm glad I was able to visit a place in New York I had never been to before.
The week is almost over and I couldn't be happier
.
By this time next week, I'll be in Florida! More details on that soon! :)